Our Coaches and Project Leaders
Exceptionally Talented Entrepreneurs and Experts,
Carefully selected for their skill sets, experience, and insight.
Rob Lederer
Co-Founder and President
Rob is passionate about helping business owners, leaders, and visionaries transform their enterprises, grow in their leadership effectiveness, and be fulfilled in work and life.  Having grown up in his family's imprinting, manufacturing, and service business, and helping manage its growth from 90-450 employees in six years, ownership and leadership are part of his DNA.
Rob is a shaper of leaders, helping management teams be great leaders and managers, and improving their companies' financial, operational, social, and environmental performance. He founded the strategic, management, and organizational consulting/coaching business Management Resources in 2002.  His team has helped grow hundreds of leaders, and helped their businesses grow, run well, make money, and make a difference.  Rob has been chosen by more owners of Inc. 500, Inc. Inner City 100, and Fortune Small Biz Inner City 100 award winners to be their Business & Leadership Coach than has any coach in the country. More recently, Rob has been evolving the business in an exciting new direction.  In partnership with Jahn Ballard, Rob is responsible for building and leading the enterprise that delivers Management Operating System (MOS) Upgrades to the mid-market.  Over the years, he has contributed to the R&D of the MOS Upgrade process itself. Rob served as interim President for Auction Systems in 2014, the largest auction house in the Southwest and a record ten-time winner of the Inner City 100 Award and multi-year winner of the Inc. 500 award for fast growth.  For 2010, Rob served as interim President of SignaPay Ltd., a $10 million merchant services firm, in the credit card processing field.  Rob is part owner of Prime Resources Corp. and serves on its Board of Directors.  He also served on the board of Cynergy Data.  Both won multiple Inc. 500 and Inner City 100 awards. Since 1992, while earning his MA in management and environmental policy at University of Chicago, Rob has been actively engaged in helping businesses succeed while they "make a difference."  He has been integrally involved in Social Venture Network (SVN), BALLE (Business Alliance for Local Living Economies), ASBC (American Sustainable Business Council), and more.  He co-chaired ASBC's Externalities Working Group for three years.  Management Resources is a founding B Corporation. When not biking around New York City, Rob may be found in the Hudson Valley and elsewhere, keeping an eye out for interesting rocks and minerals, flora and fauna.  He and his wife Liz delight in their daughter, Julia, born 2015.
Dixon de Leña
Senior Organizational Consultant, Leadership Coach, and Master Facilitator:

Dixon de Leña is a key member of our breakthrough MOS Upgrade leadership team.  As CEO and Co-Founder of Integral Partnerships, LLC, he brings his extensive experience to Management Resources. Since 1981, Dixon has consulted, coached or designed training for over 200,000 people, from C-suite level executives, senior manager teams, innovation project teams and entrepreneurs to create possibility, engagement, and innovation within themselves, their teams, and organizations.
He's consulted companies in several industry groups in the Fortune 50/100/500 group and organizations in the private and public sectors in North America and Europe. Notable clients have been Aetna Life & Casualty, CR Bard, Expansion Capital Partners, GTE Telephone Operations, Ingersoll Rand, Microsoft Corporation, Numi Tea Inc., Redhook, Progressive Insurance, Northwestern Mutual Life, SCO, Van Melle, Wall Data, Work On Progress B.V., the 1984 Olympic Women's Marathon Trial Organization, City of Seattle.
In 1997, Dixon became an outspoken advocate for the business community to adopt sustainability practices of integrity, accountability and transparency for its environmental and social impact, and its effects on the financial system. In 1999 he co-founded Integral Partnerships with Dr. Paul Ray, Sherry Anderson, Mark Gerson, Bob Stilger and Maurice Zilber. Their purpose was to employ Dr. Ray's research data on the Cultural Creatives to affect positive change in business, government and civil society. Dixon has helped promote business organizations and industry movements such as LOHAS (Lifestyle Of Health And Sustainability) and Green America Green Business in America, Europe, Hong Kong and China. He is a contributing author to the business anthology, "Einstein's Business: Engaging Soul, Imagination, and Excellence in the Workplace". Dixon was a member of Cohort #1 of the Sustainable Management MBA Program of Bainbridge Island Graduate Institute, now the Sustainable MBA Program at Pinchot University.
Dixon's coaching, development and training career is all about engagement – from the executive suite to the shop floor – to raise success rates of innovation breakthrough projects, new possibility projects, culture re-invention, post-acquisition/mergers, post-downsizing, post re-engineering processes, market expansion, restructures, and changes in leadership. His process typically includes strategy, innovation breakthrough, organizational culture, integral vision assessment, skills inventory, development of coaching programs, leadership development, and executive retreat facilitation.
Brenda Mathisen
Marketing, Sales, Product Development
Brenda Rose Mathisen is part of the Management Resources core leadership team, with responsibilities in marketing and sales processes, product development, and the client experience in our seminars and webinars that deliver our management products. Brenda is Founder and CEO of Somatic Leadership Academy. She is a multi-talented powerhouse in business and personal leadership. Her ability for exceptional performance across many domains led her before the age of 18 to earn her bachelor's degree summa cum laude, become a published co-author in Science, win a Grammy for her role in Best Classical Recording in 2002, and share the stage with hundreds of the world's top stars including Michael Jackson, Whitney Houston, and Martha Stewart.
Watching these phenomenal high performers she worked with and loved struggle with high stress, chronic health issues, and strained relationships, led to a deep passion to answer the question: "How can we achieve great success and impact, without sacrificing health, human connection, or values?" 
Brenda Rose has dedicated the last 12 years of her life to supporting visionary leaders bridge their high-performance work culture with sustainable, holistic practices to achieve a way of life - and a way of business - that empowers them to meet all of their needs, and create even greater, longer-lasting success.
She has worked with top business leaders, including founding members of Skype, Facebook, Google X, and top Venture Capital firms to achieve healthy, balanced success at scale. 
Jim Dygert
Client Support Leader, Installer of the Mosu™Management System
Management Resources' Jim Dygert is owner of Keels & Wheels, a multi-publication media company which created or owned interest in over seven publications serving the southwest Florida market. He grew it from one small publication after buying it in 1986.
One of Jim's passions is teaching CEOs and business owners about the power of collaborative thinking and conversations. Among other areas of professional growth, he trains entrepreneurs in management skills, building team, and motivating them, a process of continual renewal.
Jim has served for many years as Director of Staff for all of CEO Space's 5 International Forums, as well as the president of his local chapter and a Regional Director. CEO Space is renowned as a hotbed and launching pad of entrepreneurs.
Jim graduated from Olivet College (1978) in Michigan where he focused on marketing and accounting. His first job was with the US Treasury where he was trained in corporate structure, finance, systems, procedures, and auditing. He went on to work as a Bank Examiner at the Office of the Comptroller of the Currency (OCC), part of the US Treasury Department, ensuring that banks made transactions honestly and transparently.
Jim serves on the boards of several companies and has been a Trustee of the Sarasota Chamber of Commerce. He is active in multiple outdoor sports, events and activities. Jim lives in Florida with his wife and their seven daughters.
John D'Aquila
Financial Projects Lead and Interim Exec (CFO-Level)
John has over 26 years of experience with entrepreneurship as Founder, Advisor, CEO, CFO and CPA. After his initial years at the Entrepreneurial Services Group of Ernst & Young, he was one of the key executives behind Comstock Images' growth to stand-alone offices in 5 countries, 180 employees, and eventual sale to a publicly traded entity. He led private placements of capital and sales of companies for similar businesses in the music, video and other industries.
He is most known for founding early on, in 1998, and managing one of the first multi-state online and retail store wine businesses, which he sold in 2005. Today he serves as the Managing Partner of D'Aquila Advisors, LLC, a CFO consulting firm for entrepreneurs and D'Aquila and Company, LLP, a licensed New York State CPA firm serving early stage companies and high net worth entrepreneurs with tax strategy and compliance. As a member of the Management Resources team, John provides our clients with Financial Services project work and Interim CFO-level services."
Michelle Gibson
Project Manager & Senior Consultant
Michelle Gibson is a creative, bottom-line oriented Senior Executive with 25 years of experience, who possesses diverse experience creating extraordinary results through individuals and high-performing teams. Her expertise is in designing and executing strategic and technical initiatives to support growth, improve productivity and engagement, and increase company profits.
Michelle is deeply committed to serving triple bottom line, social mission, and environmental mission businesses, as well as other mainline enterprises. She is a 6 Sigma Black Belt and Lean expert who has leveraged these proficiencies to positively impact her employer's bottom lines. She possesses a deep pool of best practices from leading companies such as Motorola, Dell, and Mars. Michelle was most recently employed by Icestone, as the Chief Operating Officer and President of this triple bottom line, Brooklyn manufacturer of durable surfaces made from recycled materials. She led a successful turnaround of the business across People, Processes, and Systems during her four year tenure.
Michelle founded and heads her own firm, Coast 2 Coast. She earned a B.S. in Electrical Engineering from Pratt Institute, M.S. in Electrical Engineering from Cornell University, and an M.B.A. from the University Of Miami. She has a passion for developing high performance teams and contributing to sustainability efforts which will preserve our environment for successive generations.
Outside of the workplace, she enjoys spending time with her husband of 25 years and her two young adult sons, hiking, traveling, doing community service, and entertaining friends and family.
Stuart Sidle
Executive Coach and Organizational Consultant
Dr. Stuart Sidle is an expert in leadership development, organizational change, and assessment-based human resources solutions. Stuart's passion lies in helping individuals prepare to get to the next level of leadership and assisting organizations in selecting and developing world-class management teams.
Based on his experience as a coach and consultant to dozens of organizational leaders and on his research on leadership-subordinate relations, human resource management systems, and job stress, he is frequently quoted in the news media.
Over the past three years, he has been quoted in more than 75 newspaper and magazine articles and has appeared as a guest on a number of radio programs. In addition, Stuart was recognized in 2009 by Business New Haven and was presented with their "Rising Star Award" recognizing his contributions to the city's business community as a consultant, educator, and leader of The Human Resource Association of Greater New Haven.
Stuart's client list includes major utilities, large non-profit organizations, start-up companies, family businesses, government agencies, and universities.
Stuart has served in both administrative leadership roles and faculty roles at universities teaching courses in leadership, human resource management, and organizational development. Currently, he is Associate Provost and Interim Dean of the College of Arts & Sciences at the University of New Haven. Before joining UNH, Stuart held full-time faculty appointments at DePaul University's College of Commerce. In addition, to presenting his ideas and research on workplace issues such as job stress, work satisfaction, employee surveys, change management, and leadership development at a wide variety of companies and conferences, he has published in such journals as the Academy of Management Executives, Academy of Management Perspectives, Organizational Research Methods, the Journal of Applied Social Psychology, and the Journal of Business and Psychology. Stuart received his B.A. from American University and his MA and Ph.D. in Industrial/Organizational Psychology from DePaul University.
Hope McGrath 
Life and Career Coach
Hope McGrath is an accomplished creative professional working within the realm of fashion and art. As a multi-career "entrepreneuress," Hope combines her love of psychology, spirituality, wellness, style, and social consciousness to her coaching.
Hope previously founded her own fashion production company, ASHA, opened a cutting edge art gallery with her husband, Brooklynite Gallery and sits on the board as Director of the non-profit organization h2 Empower, which implements positive change in Africa through education and sustainable development.
As a coach, Hope utilizes her insightful intuition, a Psychology degree (BA) and foundation as a perpetual practitioner of Engaged Buddhism into her fresh style of coaching. Hope's holistic approach to transformation incorporates practices for mindful living, which in turn spices up your spiritual, social and professional lives. The resulting eye-opening shifts in perception ignites the client's excitement to dream big and take major action to live their best life and love what they do.
With an accreditation from the International Coaching Federation, Hope studied under the "Leadership That Works" organization through "Coaching for Transformation" program. When Hope is not coaching, she having fun being a mom to a fabulous little girl. To sum it up, she is a tree-hugging city girl who can't resist the dance floor and much more.
Mark Donahue
Lifetime Entreprenuer:

For five years, he was Entrepreneur-in-Residence, and subsequently Senior Fellow in Social Innovation, at Babson College, which is consistently #1-rated in the world in Entrepreneurship education. In January of 2011, Mark was honored as one of the "Top 100 American Thought Leaders in Trustworthy Business Behavior," by the organization Trust Across America. 
He founded Catalyst Insight Partners, which specializes in "Accelerating Growth and Enterprise Value" for entrepreneurs. Beyond his deep hands-on operational experience, Mark is an expert on both the buy-side and sell-side of private equity and venture capital transactions.
Mark's past roles have included: Chairman & Managing Member of a Silicon Valley $100M Clean Technology venture fund (2001-2007); Chairman & Managing Partner of a 200-employee pharmaceuticals enterprise (2013-2016); President of a $100M revenue e-commerce company (2011-2013); Entrepreneur In Residence at Babson College (2008-2013), CEO of an Investment Bank that was a NASDAQ Member Firm (1996-2001), rising to CEO of a wealth management advisory (1988-1996); and Board roles for 20 businesses including Co-Chair of a 240-employee Internet-of-Things business (2013-2016).
Mark is a close confidant to CEO's and Board of Directors. He brings a breadth of expertise in strategy, design, sales, online marketing, investment banking, venture capital, M&A, negotiation, Board, legal & tax, "lean entrepreneurship," IT, branding, product management, operations management and exponential technologies. His focus spans broadly from lower middle-market enterprises (generally $1M to $10M of EBITDA) to all stages of venture capital, yet he has also brought one company public. His career has often focused on "impact" via enterprises that are providing a true benefit to society and/or advancing environmental sustainability.
He is FINRA-licensed to do investment banking, when useful to our clients, as a representative of Growth Capital Services of San Francisco, which is an SIPC member.
In the non-profit realm, he served on Boards including the Social Venture Network, the Temple of Understanding (Interfaith work) and Babson College, plus he is the incoming Treasurer and Board Member of the Foundation for Conscious Evolution. He has also served on many committees of the Threshold Foundation for 20 years.
Recent Keynotes Include: Exponential Technology & Impact Entrepreneurship
Libba Pinchot
Senior Consultant and Coach

Elizabeth (Libba) Pinchot specializes in leadership development of entrepreneurial and intrapreneurial teams in small and large organizations. She has also been involved in the design and delivery of numerous individual and team intrapreurial/ entrepreneurial learning programs. Her executive learning and coaching work has successfully focused on helping clients to expand their leadership capacity to lead creative innovation in their organizations resulting in positive, measurable, longterm organizational development.
Management Resources is proud to have Libba on our Team. She is the co-founder and President of Pinchot & Company, a thirty year old innovation consulting firm that has worked with half of the Fortune 100 as well as many small mission-focused businesses and government agencies. Clients include KPMG, Boeing, Texas Instruments, the USDA Forest Service, Motorola, Electrolux Europe, and more. Libba's non-profit pro-bono or board work has included contributions to Rocky Mountain Institute, Earth Day, and Social Venture Network.
Libba has extensive experience in small business consulting and coaching, especially missionfocused businesses. For example, she coached a co-founder and co-facilitated several design events for an alternative materials business start-up associated with a NGO. She has advised the co-founding couple of a national beverage early stage business and is still advising the cofounding couple of a national snack food business.
She has also been a principal or advisor in startups in the areas of service, technology, and education. In 2002 she co-founded the Bainbridge Graduate Institute (recently renamed Pinchot University) to educate entrepreneurs and intrapreneurs in improving the environment and society through financially successful businesses.
She has degrees in philosophy, education, and organizational and systems psychology from Wellesley/Stanford, U. of Oregon, and Goddard, and is working on her PhD in Social Transformation from Saybrook Graduate School. Libba has written numerous articles on management, business ethics and business ecology and published chapters in several books, including Integrity at Work, Coaching for Leadership, and Leadership as Partnership. She is the co-author with Gifford Pinchot of The Intelligent Organization: Engaging the talent and initiative of everyone in the workplace. Libba, and her husband of over 40 years, Gifford Pinchot, have been inspired in their work by their three children, five grandchildren, and all the children of the world.
Jahn Ballard
Inventor and Co-Founder of the MOS Upgrade, Master Facilitator, and Thought Leader

Jahn's mission is to co-create, with clients, enterprising environments in which everyone can give their gifts, bringing spirit to money and joy to work through whole-hearted unanimity. 
Jahn is co-founder of Management Resources' Management Operating System Upgrade business unit.  Jahn (pronounced "yon") founded Performance Management Institute in 2004, and is the inventor and integrator of multiple break-through contributions to the fields of management and accounting.  A visionary and thought leader, he has developed such distinctions and methodologies as Value Creation Accounting, Three Bottom Line Performance, CEO Reality Check, and with partner Rob Lederer, the Management Operating System (MOS) Upgrade.  He unifies enterprise senior leadership, and then their teams, around master measures, creating common language, and staff engagement in mastering operating cash flow and increasing value creation.
An MOS is the total set of tools and practices by which an enterprise runs itself and creates value.  Jahn is a master learning designer, facilitator and coach, equipping client enterprises with MOS Upgrade methods and tools.  Components of the MOS Upgrade have been developed by or applied to, organizations such as IBM, Georgia Pacific, and GE.
He, himself, has delivered Management Operating System Upgrade services to nearly 50 commercial and community enterprises, including Oklahoma Blood Institute, NAPA Auto Parts, Osborne Coinage, Indigenous Designs, and the Maryland Association of CPAs.  He trains other facilitators of the method. 
In 1997, Jahn developed Executive Finance for Operating Leaders and has since delivered professional education to more than 1000 CFOs, Controllers, and CPAs.  He is a California Advisor to Bioregional Development Group in London, UK.  He is also Director of Common Capital for Sustainable North Bay, and on the program committee for both Sustainable Enterprise Conference 2017 and the One Planet Youth Summit.
Jahn and his partner, Ghislaine Gery live in northern California and love to ski in the Alps when visiting her family.

 
Mac McCabe
Senior Business and Financial Advisor / Doer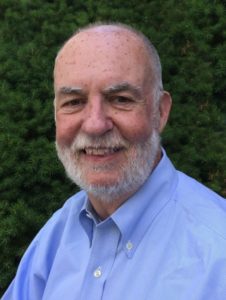 Mac McCabe works exclusively with small businesses and non-profits whose missions prioritize
sustainability and social responsibility. He specializes in profit-driven, hands-on advising across all
operating functions with specific emphasis on financial recording and reporting, and budgeting and
measurement versus plan. He has served them since 1989. His experience is that small, socially
responsible businesses are so focused on their missions that the critical role of financial management is
often a lesser priority. Some of his greatest pleasure is helping entrepreneurs and leaders to learn to get
excited about really "knowing their numbers."
Within his advisory and project work, Mac has sometimes served as the interim CEO for well-known
socially responsible businesses, including Northeast Cooperatives (the original regional natural products
wholesale grocer), clothing manufacturer Eileen Fisher, and Greyston Bakery in Yonkers, which produces
the brownies for Ben and Jerry's. Mac was also the co-founder, with Gary Hirshberg, of Stonyfield Farm.
He was CEO of O'Naturals, the first organic and natural quick service restaurant chain in the country.
Mac moved to Maine in 1975 to be the Merchandise Manager of L. L. Bean and has held other
management positions, including Director of the businesses at the Museum of Modern Art, New York. He
earned an MBA at Harvard University. He continues to live in Maine with his wife, a retired university
professor, and works with clients throughout the country.
Emeritus 
Mitchell Pines
Senior Business Advisor
Mitchell has a demonstrated ability to recognize talented people and great business opportunities, and combine his expertise with theirs to create very successful business ventures.
A passionate believer in "doing well by doing good," Mitchell serves as more than "just" a business advisor. He has invested his time, expertise, and occasionally money to help produce successful entrepreneurs who generate wealth via products or services that provide significant benefits to society.
In addition to his substantial executive roles in multiple ventures, his background as a Columbia Law School graduate and commercial attorney add a special perspective and expertise to his capacity to bring promising businesses to success.
Mitchell brings a passion for success to the benefit of his "partner" clients: "My excitement and professional satisfaction come from working with committed, inspired people to help them obtain their business goals. My fulfillment comes from helping others achieve theirs."
Mitchell has worked with entrepreneurs in a wide variety of businesses for more than 35 years — including manufacturing, service, retail sales, technology, pharmaceutical, and aerospace with a recent emphasis on alternative energy — all seeking to respond to a serious societal concern through a successful business enterprise.
Emeritus 
Jim Kenefick 
Senior Consultant and Executive Coach
Jim is an entrepreneur of socially responsible businesses who is a principal, partner, or chairman of four different companies: Transactis (e-billing), BetterWorld Telecom (socially responsible phone services), Evox (super-secure wireless technology for the government), and Axentia (socially responsible credit card processor). With over 19 years of experience in the dotcom/telecom industry as an entrepreneur and CEO, Jim has raised over $450 million in venture capital, managed over 600 employees and facilitated over $70 million in sales.
Jim is passionate about guiding and assisting business leaders facing similar considerations of management, growth, and change. His philosophy rests on one basic idea: being a "principle-centered leader." He helps clients build a marquee Board of Directors, drive strategic direction, establish a strong management team, hire the most qualified staff, raise asset capital, build strategic alliances or develop the corporate/company culture.
Jim is a graduate of MIT's Birthing of Giants program and Babson College. He guest lectures at his alma mater, George Washington University, and at Georgetown University and University of Maryland. Jim volunteers his services regionally teaching in high schools with the National Foundation for Teaching Entrepreneurship (NFTE).
When not helping businesses save the world or bring in higher revenue or both, Jim might be on a boat reading a new book or cooking up a storm for friends, catching air on a ski slope, or exploring exotic locales where he will look for the best fly-fishing spot or local golf course.